Our Team members have some advice for you !
People Helping People ! (Help with your Budget)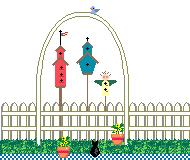 Millie's advice on Coupons: I find the best deals on coupons in my local Sunday paper, but the internet also has great offerings such as:
* www.smartsource.com They allow you to pick your coupons and then they mail them.
* www.coolsavings.com You can find good coupons which you print out and take to your local store.
* www.valupage.com Just type in your zip code and you can choose from lots of local grocery stores in your area. Some stores will also give you coupons called web bucks, and you can take these off your next purchases.
* www.thecouponclippers.com You can get coupons for your regular products. They charge from five to twelve cents for them.
Margie has something to add on food savings: I don't know about you, but I love Indian food and while looking for my special ingredients, I discovered my local Indian spice shop had super prices on rice and lentils, which saved me a bundle !
Asian Markets: Indian, Chinese, Japanese, Thai, etc. all have fresh produce, noodles and fish, rice, lentils and more ! Try shopping them for soy sauce, and your basic stir fry sauces as well !
Mexican Groceries: They have great deals on beef, pork, chicken, rice, beans, tacos and of course, veggies, peppers and exotic fruits.
Italian Markets: They offer fantastic deals on pasta, sausages, breads, etc.
Middle Eastern markets: Try their olive oil, nuts, breads and pastry !
Don't be afraid to go into these shops if you are not of these ethnic backgrounds. Give yourself a chance to save money and have an adventure as well !
Tanya has advice for bargain furnishings: If you are decorating on a shoestring and need to know the best sources of reasonable furniture and accessories, try these sources:
* Factory direct
* Going-out-of-business sales and newspaper advertisements
* Flea markets
* Auctions (contact your local authorities)
* Outlet mails
* Estate Sales
Barbara You can have an inexpensive miniature terrarium in your home if you do some research on the subject ! Look at some English and Victorian garden design books and select plants such as miniature ferns, begonias, roses, ivy, etc. Cover the bottom of a terrarium with a layer of charcoal and add soil over it. Add your small plants and miniature garden ornaments to create an original Victorian garden.

Click to subscribe to BusinesswomansGuide
Additional Helpful information:
Clever Home Maker: budget tips,recipes,etc.

http://victorianmemories.tripod.com/cleverhomemaker.html

Loan Calculator (Mortgage,bank loan,etc.)

http://www.tcalc.com/tvwww.dll?CalcLoan?Cstm=1stsource&IsAdv=1

Energy Efficient Home Appliances

http://www.ftc.gov/bcp/conline/pubs/homes/appliances.htm

Cost of operating an appliance over a lifetime

http://www.eren.doe.gov/buildings/consumer_information/savemon.html

Best Sites for Children

http://www.beritsbest.com

Information on Food Allergies

http://www.nal.usda.gov/fnic/consumersite/hot-allergies.htm

Articles on Pet Care

http://www.vin.com/PetCare/Articles/VetHospital/M00493.htm

Genealogy: Surname Archive

http://surnamearchive.com/surnames/1main.htm

Home * Aromatherapy Course * Career Corner * Business Opportunities * Fudge * Floral Waters * Bath Products