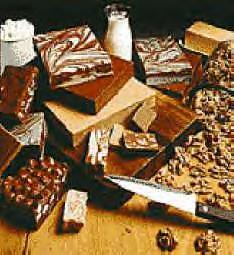 Victorian Fudge
Based on Aztec recipes,

The Victorians developed a tradition of cultivating chocolate and blended the finest butter, cocoa beans, cream and vanilla to create a truly splendid fudge for the British palate.
VICTORIAN MEMORIES has carried on this tradition and has continued to use carefully selected ingredients in their fudge making process.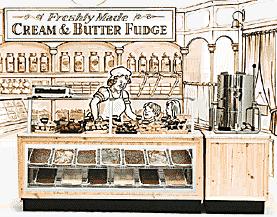 We use only the finest
ingredients found on the
market !!
Fudge varieties: chocolate, walnut, rum raisin, peanut butter, champagne, whiskey, chocolate mint, marsala fudge
Home * Aromatherapy Course * Career Corner * Business Opportunities * Fudge * Floral waters * Bath Products