Victorian Memories

( your home based business opportunity)

During Victorian times, skilled craftsmen, played an important role in serving the local community. Their valuable knowledge has been handed down from generation to generation and is greatly treasured by modern society.

- Click the Spotlight -

Introducing - New Topics !

Step back in time and enjoy traditionally made products while you pursue your unique, family oriented career.

Expansion to Europe - Details to follow !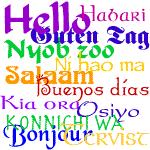 Home * Contact * Career Corner * Business Opportunities * Fudge * Floral Waters * Bath Products
VictorianMemories-online.com © Copyright 2002, Victorian Memories. All rights reserved.
Home * Aromatherapy Course * Career Corner * Business Opportunities * Fudge * Floral Waters * Bath Products
Antiquity-Plus Diet * Recipes * Profile * Our Program * Newsletter * Support System * Exercise